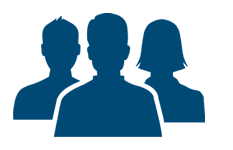 CMI Assessment Tools enable Sales Managers to be successful with questions like…
Are you hiring the right sales professionals?
In what areas do your sales people need training?
Are your sales professionals doing the right activities to maximize their results?
What new tools are you introducing to your team to help them sell strategically?
What are you doing to make your most productive sales professionals even better?
Five CMI Tools of Choice for Sales Managers…
S.A.L.E.S. New Hire Assessments
The Strategic Competitive Opportunity Report (SCORE!)
Moment of Truth Exercises for Sales Professionals
The 360° Leadership Index
SCORE! for Revenue Forecasting
For more information on how these tools help your sales team close more business, contact CMI Assessments.