The Sales and Leadership Efficacy Survey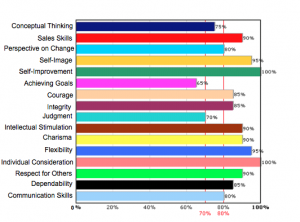 Hire candidates with the skills, character, and results-orientation to succeed in professional consultative selling.
This comprehensive leadership assessment accurately measures and quantifies 16 leadership traits in less than 16 minutes. It is designed for assessing the leadership skills and character traits of key sales employees and/or candidates at every level of the company.
Use S.A.L.E.S. to: