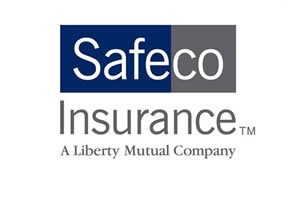 Learn how Safeco used assessment tools and support from CMI Assessments to improve its bottom line. Read the case study results.
The Challenge
The Challenge
The Safeco tide was changing! A new CEO brought in sophisticated channel leaders from high-tech companies like Oracle and Amazon to restructure their business.
The insurance industry had made a dramatic shift. Web-based sales of insurance and annuities were racing to the forefront. Safeco seemed to be trailing the pack. But why?
Was it their insurance products that were slipping? Or, could it be their channel sales professionals had fallen behind the curve in helping agents drive their businesses?
Trailing… slipping… falling behind? Yes! CMI Assessments got there in time!
The Solution
The Solution
Within days of taking over the helm of the channel sales program at Safeco Insurance, the new Sr. VP of Channel Marketing placed a strategic call to CMI Assessments.
The goal? To grow Safeco Insurance revenue via their channel sales organization at a pace that would attract suitors from among the largest insurance companies in the world.
CMI Assessments was hired to assess the entire Safeco channel sales organization from top to bottom. No stone was left unturned. The participation rate was extremely high… bordering on 100%, exposing some dead wood in the organization. After all, the insurance industry was highly-regulated for many years. Safeco Insurance found their change agent.
CMI Assessments, their channel to success!
The Result
The Result
CMI Assessments provided Safeco executive management with a detailed stack ranking of the channel sales group based on each candidate's sales skills and leadership tendencies.
In addition, CMI Assessments supplemented individualized developmental plans based on the individual responses to the S.A.L.E.S. assessments for each Channel Manager.
Safeco Insurance revenues begin to climb and the company was promptly purchased by Liberty Mutual Insurance in Birmingham, AL.
The new CEO and Sr. VP received a very nice reward for their turnaround efforts and stockholders across the board profited from their holdings. CMI Assessments is proud to make change possible!