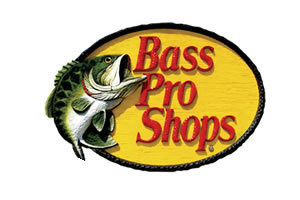 Learn how Bass Pro Shops used assessment tools and support from CMI Assessments to improve its bottom line. Read the case study results.
The Challenge
The Challenge
The IT Leadership Team at Bass Pro Shops was ready to fish or cut bait.                            CMI Assessments… "a good catch!"
Technology service providers were increasingly bypassing their IT department and providing their end-user groups with cloud-based solutions. Given the substantial fixed cost of maintaining their large, internal IT organization, BPS had a choice to make.
Executives in the IT group recognized their need to become more customer focused – internally and externally. They had to be leaders. Trusted advisors.
To measure the success of their quest, IT experts and managers needed real-time, accurate feedback regarding end-users' perceptions. They needed to come to grips with their leadership strengths, deficiencies, and relationship building skills. In addition, top executives must determine which IT professionals and managers were up to the task of meeting end-user needs in a more consultative approach.
The Solution
The Solution
To ensure a fresh start, the new Bass Pro CIO dispatched a highly trusted Director on an important mission.
The goal – to secure the best leadership training and assessment tools for their IT professionals.
After a lengthy and rigorous scouting excursion, the Director turned to a long-time partner, New Horizons Computer Learning Centers. The New Horizons answer for their own leadership assessments needs has long been CMI Assessments.
Hence the CMI Assessments/Bass Pro Shops relationship was born. The 360° Consultative Leadership Assessment was administered by CMI Assessments as their first step toward leadership development.
The Result
The Result
With CMI Assessments on the hook (so to speak), Bass Pro Shops was able to quantify the level of support each of their IT groups were garnering across the organization.
The CMI Leadership Assessment results enabled the Executive IT group to measure the responsiveness of IT leaders as viewed by key individuals and workgroups.
Bass Pro Shops reallocated resources and provided the necessary leadership training to applications and infrastructure teams. As a direct benefit, the IT group was able to generate enhanced return-on-investment for the company.
CMI Assessments… an essential component in your tackle box!