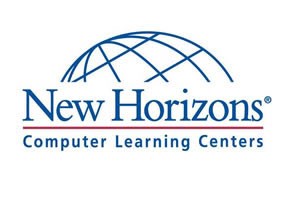 Learn how New Horizons Computer Learning Centers used assessment tools and support from CMI Assessments to improve its bottom line. Read the case study results.
The Challenge
The Challenge
New Horizons Computer Learning Center (NHCLC) sales professionals faced a changing business environment.
Outbound telemarketing had long been a mainstay for most new business prospecting. However, customers were beginning to want to engage New Horizons in strategic training discussions. These strategic discussions could potentially yield multi-million dollar, multi-year sales opportunities if handled properly.
The dilemma New Horizons grappled with was one of quality. How could NHCLC ensure the sales professionals they hired would be professionally consultative?
CMI Assessments has the right assessment tool… S.A.L.E.S.
The Solution
The Solution
New Horizons selected CMI Assessments as their sales assessment partner to ensure a more rigorous screening and hiring process.
Franchise owners eagerly embraced the CMI FirstStep Screening Tool for all sales candidates. The Sales and Leadership Efficacy Survey (S.A.L.E.S.) full report was proven as their tool of choice for analyzing their final candidates.
In addition, CMI Assessments began providing franchise and company owned locations with opportunity assessments, CMI's SCORE! for their most significant selling opportunities.
The Result
The Result
New Horizons owners and managers reported a substantially higher quality of candidates hired as a result of the CMI screening and assessment process. The impact on center sales was documented in white papers and center profitability.
In addition, those franchise owners who incorporated the CMI Assessments tools grew faster and experienced greater market penetration than their counterparts.
CMI Assessments' executives were invited to speak at the Global Sales Conference for New Horizons to gain momentum with CMI's new hire assessment tools across the franchise. With 300 centers in 70 countries, New Horizons is the world's largest independent IT training company.