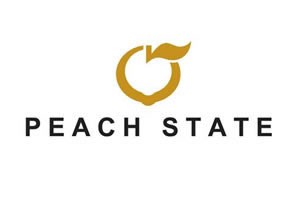 Learn how Peach State Technologies used assessment tools and support from CMI Assessments to improve its bottom line. Read the case study results.
The Challenge
The Challenge
Peach State Technologies (PST) provides the expertise, technology, and systems that make global commerce work.
To create a competitive edge in their marketplace, PST founded the Peach State Leadership and Talent Development Institute with the support of College Market Institute. The purpose of this training initiative is to ensure that Peach State engineers and sales professionals are practicing PST company principles daily – internally and externally.
The Peach State challenge…
How is each PST professional currently living up to these principles?
Senior management feels strongly that if each person practices these principles at work and elsewhere, the team will be stronger and more successful. Customers agree!
The Solution
The Solution
Peach State Technologies recruited College Market Institute to build a training program that integrated the PST Principles.
The leaders at College Market Institute immediately brought in the CMI Assessments' team to customize a leadership assessment that incorporated the PST principles and values.
A Five-Star program was created to reflect a real-time score based on the ongoing behavior of PST engineers, sales professionals, and managers. This assessment program asked PST employees to respond to statements like:
John Doe asks the right questions before making a decision.
John Doe enables clients, teammates, and superiors to think about old problems in new ways.
John Doe can handle more than one problem at a time and not lose focus on the customers' key concerns.
Candid feedback was provided to each PST employee participating in the leadership initiative. In addition, a certification was issued for stellar performance.
The Result
The Result
The National Logistics and Distribution Conference featured Peach State Technologies engineers and sales professionals in a recent leadership conference.
The purpose of the Conference was to raise the level of leadership across the board. Peach State employees were showcased throughout the conference because of their commitment and proven performance in their practice of the PST principles as confirmed by independent assessment scores. CMI Assessments Founder and President was the luncheon speaker.
In addition, Peach State has been awarded substantial contracts by companies like Aflac, Sara Lee, Sub-Zero and others. The culture and professionalism of Peach State employees is frequently stated as the deciding factor for these decisions to utilize Peach State Technologies.