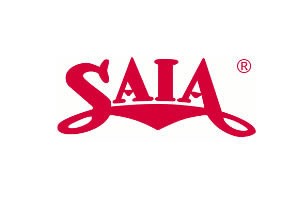 Learn how Saia, Inc. used assessment tools and support from CMI Assessments to improve its bottom line. Read the case study results.
The Challenge
The Challenge
In 1924, Louis Saia of Houma, La. removed the back seat of the family car and the first Saia truck was born. Today, Saia, Inc. is a $1.1 billion powerhouse with 147 terminals in 34 states and some 8,500 employees.
"Saia's evolution is a classic American success story, one that spans nine decades of change and innovation in transportation as well as technology," said Saia President & CEO Rick O'Dell. "Through it all, we have remained focused on what it takes to build and sustain a world-class company that provides premier customer service."
The challenge that drives Saia's success… How do we "Keep on Truckin" with the right people, customers and partners?"
The Solution
The Solution
Many miles ago, Saia embarked with the CMI S.A.L.E.S. assessment as their strategic weapon. It became their tool of choice for identifying high-potential sales professionals. They were happy with the initial results, and over time they decided to go the extra mile.
Partnering with CMI Assessments, a Saia-specific tool is utilized for their screening, interviewing and analyzing candidates before and after the hire.
Equipping every sales manager in the nation with CMI's SharkScreen fueled a hiring and retention program that is recognized by candidates and new hires alike as far superior to the norm.
The Result
The Result
Since 2002, the year Saia, Inc. went public, its stock price has multiplied more than eight-fold and its revenue has increased by 49 percent. In addition, the number of employees has grown by 60 percent while its coverage area in the United States has expanded from 21 states to 34. Saia is currently the No. 1 performing public company in Georgia, where it is based.
Saia sales leaders have been effusive in their praise of CMI's SharkScreen.
When you want to outrace your competition daily, think CMI Assessments!
Your success is our business!